Meet singles on our site for local hookup Rowlett Texas
Looking for Rowlett hookups that would not lead to any kind of commitment or endless relationship talk? Want to meet singles near you but are not ready to make things complicated? In that case, our hookup site is for you! Here, you will find hundreds of local singles' personals. All of these hot guys and girls are looking to have some fun — without getting seriously involved. This is your best shot to make dating as easy as it should be. Join our site, create a free profile and hook up with as many hot singles in your area as you like!
Dating hookup Rowlett TX: a click to a better dating life
Online sex dating is popular with men and women alike, and the best part — it is now easily available in Rowlett, Texas. All you have to do to meet hot singles ready to date and mingle in your area is create a profile and start looking at online user personals. Once you find someone you like, check if you two could arrange for a hookup, and have all the fun you want! This is the best chance you can get to make the most of your personal life without spending excessive amounts of time and effort on dating, so take it!
Roll-Up Garage Door Cost. Roll-up doors open by rolling upward. There are two main types of roll-up garage doors: section roll-ups and rolling steel doors. Section roll-ups are composed of four distinct sections that can be rolled onto the ceiling. Rolling steel doors have single panels of material that are rolled up above the door opening.
Latest News
Get reviews, hours, directions, coupons and more for On-Site Hitch Installation at 4900 Grisham Dr, Rowlett, TX 75088. Search for other Trailer Hitches in Rowlett on The Real Yellow Pages®. Find saltwater fishing boats for sale in Texas, including boat prices, photos, and more. Locate boat dealers and find your boat at Boat Trader!
Gulf Coast Transit District Hires Leadership Staff
GCTD announces Executive Director and Administrative/Finance positions
envida's Gail Nehls Receives Award for Advocacy in Transportation
SWTA Nation member Gail Nehls receives The Arc Pikes Peak Region's Joe Schiappacassee Award
SWTA Launches Next Generation Leaders Group
About SWTA's Next Generation Leaders Group
SWTA Welcomes Alexandra Aitken, Congratulates Kristen Joyner as CTAA Vice President
SWTA staff announcements and news
2021 Call for Abstracts Now Open
Submit your topic idea for our 2021 Freedom Through Transit Annual Conference
Federal Continuing Resolution Details & Transit Impacts
We've prepared a primer on what you need to know about the current Congressional machinations on the budget and how it impacts the SWTA Nation
SWTA Announces 2020 Spotlight Awards Winners
​Six agencies across the SWTA Nation recognized with 2020 Spotlight Awards
COVID 19 Operational Ideas You Can Use
Ideas from the SWTA Nation about how to handle the COVID-19. Please send us your ideas and questions about how to practically practically operationalize this crisis.
Meet Tim Reed New Mexico Rail Runner Express Engineer
"I have the most stressful, frustratingly fun job you could ever have," says Tim Reed.
Texas transit agencies are still getting front-line responders and low-income Texans to work.
Society and employment as many urban Texans know them continue changing at breakneck speed as officials move to stem the growing spread of the new coronavirus, but the state's largest transit agencies are still operating trains and buses.
OK Public Transit Survey for States First Transit Plan
Reports to the Oklahoma Transportion Commission includes updates on the Oklahoma Department of Transportation's ongoing effort to get public input on the state's first transit plan and future interstate projects in Tulsa and Oklahoma City.
Important for TRANSIT: Presidential Candidates Forum - Infrastructure, Jobs and Building a Better America
Moving America Forward:
A Presidential Candidate Forum on Infrastructure, Jobs, and Building a Better America
Sunday, February 16, 2-5 PM Pacific (5-8 PM Eastern)
Livestreamed from the University of Nevada, Las Vegas
WATCH ON C-SPAN or ONLINE AT C-SPAN.ORG
You can also join the discussion on Twitter using the hashtag #MovingAmericaForward.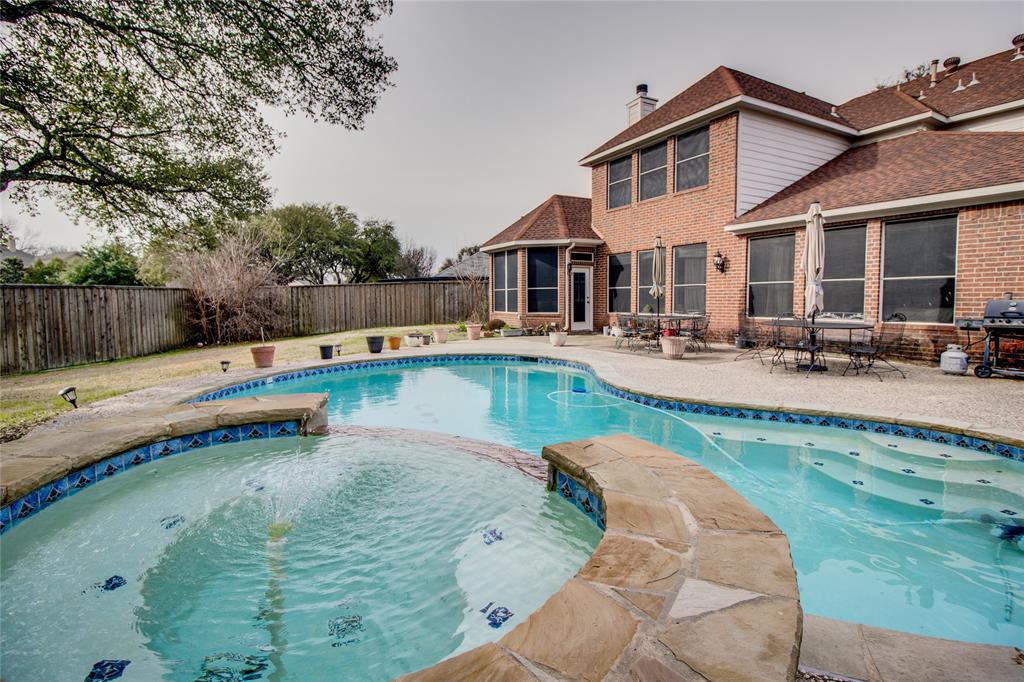 Advisory Committee on Human Trafficking Releases Final Report
On July 2, the U.S. Department of Transportation's Advisory Committee on Human Trafficking submitted its final report to the Department.
U.S. Department of Transportation Permanently Bans Commercial Drivers Convicted of Human Trafficking
On July 16, 2019, the U.S. Department of Transportation's Federal Motor Carrier Safety Administration (FMCSA) announced a final rule that permanently bans drivers convicted of human trafficking from operating a commercial motor vehicle (CMV) for which a commercial driver's license or a commercial learner's permit is required.
Markwayne Mullin Writes Letter of Support for Alternative Fuels
Many thanks to Congressman Markwayne Mullin, R-OK 2nd District for supporting the Alternative Fuels Tax provision of the Tax Extender Bill.
How Can We Prevent Operator Assault?
"For us and for many of the people that we represent, the biggest concern right now is bus operators who are subject to assault on a regular basis. In fact, depending on how you define assault, it is so common that sometimes people don't even report it, verbal assaults and being spat on are things that happen maybe daily – certainly weekly. So it's difficult to determine what those numbers are, but as you get into more dangerous and severe types of assault, whether that's brandishing a weapon or being sprayed with mace or actually being punched or physically assaulted. Those do get reported," said Danaher.
Albuquerque and Former ART Electric Bus Company Reach Settlement
The city of Albuquerque is off the hook for paying more than $20 million to the maker of the flawed buses for its rapid transit route.
A year and a half since electric ART buses were supposed to start rolling on Central Avenue, federal court records show China-based electric bus company BYD and the city of Albuquerque have reached a settlement.
DART, Uber Offer New Mobility Options in Rowlett
Beginning Monday, June 3, Dallas Area Rapid Transit (DART) customers in Rowlett can book an UberPool shared ride in addition to GoLink trips using GoPass®, DART's all-in-one travel tool.
Why I wrote the Americans with Disabilities Act
The bill, a model for bipartisanship, addressed hideous discrimination faced by people with disabilities.
In January 1987, I sat down at a word processor in my small office at the National Council on Disability and began writing the first draft of a bill. NCD published my draft of the Americans with Disabilities Act bill in 1988; it was introduced in Congress with a few changes that same year, and provided the basis for the revised version that was signed into law July 26, 1990. On the ADA's 25th anniversary, I want to tell the unlikely story of how this historic federal law came to be, and to reflect on what the law has accomplished.
Denver Transit Riders Can Now Purchase Tickets Through the Uber App
TD of Denver, Uber and Masabi have launched the first Uber Transit Ticketing, which allows users to plan and pay for trips from start to finish.
NCRTD Joins Transit Systems Nationwide for Get on Board for Public Transit: Mayor Daniel Barrone Joins-In and Drives the Bus in Taos
On April 25, 2019, the North Central Regional Transit District (NCRTD) joined with other public transportation systems nationwide to participate in Get on Board for Public Transit Day.To help celebrate, Town of Taos' Mayor and NCRTD Chair Daniel Barrone got behind the wheel and drove the RTD 340 Chile Line Red route through Taos greeting and surprising riders on the Blue Bus. "We want to encourage people from throughout the District to come out and ride public transit, today and every day," commented Barrone. "Public transit builds community and often people find that once they try it, they see the benefits and continue to do so."
Study Shows Public Transit Access Leads to Higher Employment, Lower Poverty
After being contracted by RTA in the summer of 2018, CSU researchers were tasked to quantify the annual economic impact that the RTA has on Cuyahoga County, in addition to measuring the economic benefit that RTA-related expenditures have on the local economy.
According to the study, the impact of public transit on Cuyahoga County property values is $2.2 billion with an estimated annual economic impact of $322 million.
TxDOT Joins Effort to End Human Trafficking
In a news release, TxDOT Executive Director, James Bass states, "Human trafficking is a horrific crime that knows no boundaries and, sadly, affects hundreds of thousands of women, children and men across our state and around the world."
SWTA Signs Letter of Support: Nearly 700 Call on Congress to Reinstate Alternative Fuels Tax Credit
Washington, DC - On February 11th, nearly 700 users, retailers, customers, fleet managers, utilities and producers of clean alternative transportation fuels joined Natural Gas Vehicles for America (NGVAmerica) to call on Congress to act on a reinstatement of the Alternative Fuels Tax Credit (AFTC), which would offer $.50 per gasoline gallon equivalent (GGE) on certain transportation fuels.
Paul James Larrousse Unexpectedly Passes Away
SWTA is sad to announce, on Wednesday, November 14, 2018, Paul James Larrousse passed away at St. Peter's University Hospital, New Brunswick. He was 64.
Ozark Regional Transit Awarded $2.9 Million Grant
Ozark Regional Transit has been officially notified that it has been awarded $2.9 million from a 5339 grant through the Federal Transit Administration. The proceeds are earmarked for bus facilities infrastructure investment programs.
Larry McNutt, Popular Transportation Industry Veteran, Passes Away
SWTA is sad to announce, Larry McNutt, Ricon Sales Manager, passed away suddenly last Friday, October 5, 2018. SWTA was informed by Bill Urian, who also referred to Larry as a great man, and stated, "He will be missed by many."
FTA Will Award $366.2 Million in Grants to Improve Safety and Reliability
Read the attached chart to see which projects are being funded in the SWTA region!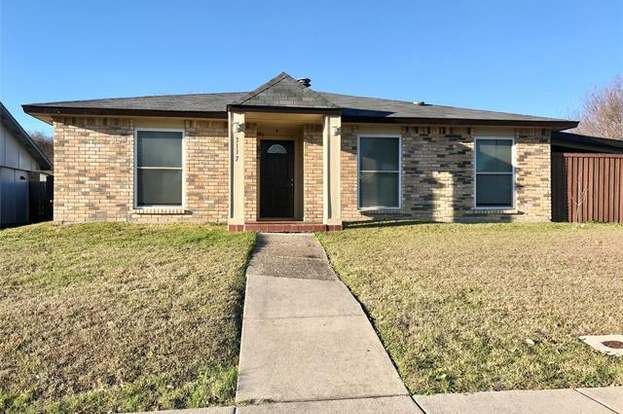 Kristen Joyner Appointed to Serve on the Advisory Committee on Human Trafficking
​Kristen Joyner received a letter Wednesday, October 3, 2018, informing her she will serve on Secretary Elaine Chao's Advisory Committee on Human Trafficking (ACHT).
FTA Announces Grant for Healthcare
FTA announced the availability of $6.3 million in competitive grant funds for transit coordination projects that improve access to healthcare. A Notice of Funding Opportunity is on display at the Federal Register.
FTA's Access and Mobility Partnership Grants focus on transportation solutions to medical appointments and other non-emergency healthcare services. The grants will help improve options for people with limited transportation choices and bridge the gap between service providers in the transportation and health sectors.
The program supports the work of the inter-agency Coordinating Council on Access and Mobility (CCAM), which works to coordinate federal programs to improve access to jobs, schools, healthcare, and other opportunities.
Mountain Line Marks 18th Straight Year of Ridership Growth
Mountain Line is bucking the nationwide trend of declining bus ridership, registering another year of record ridership and surpassing Fiscal Year 2017 ridership by more than 17 percent.
SWTA Announces 31st Anniversary Spotlight Award Winners for Transit Marketing Excellence
The South West Transit Association (SWTA) announced its 31ST Annual Spotlight Award winners during the Transit Marketing Workshop held at the Aloft Oklahoma City Downtown - Bricktown hotel.
The SPOTLIGHT Award is the oldesttransit marketing and advertising award given in the United States and is awarded for excellence in a total transit marketing campaign with a "biggest-bang-for-the-buck" emphasis.
FTA Bus and Bus facilities grants NOFO - due August 6
FTA today announced the opportunity to apply for approximately $366.3 million in fiscal year 2018 competitive grant funding for transit bus projects nationwide. The Buses and Bus Facilities Infrastructure Investment Program is authorized by Congress to improve the condition of bus infrastructure nationwide by funding the replacement and rehabilitation of buses and related facilities.
VIA President/CEO Elected Vice Chair of Visit San Antonio
VIA President/CEO Jeffrey C. Arndt has been elected to serve as Vice Chair for the Visit San Antonio (VSA) Board of Directors, a designation that reflects Arndt's and VIA's ongoing support for connecting the region's rich culture and historical destinations.
Rock Region METRO: Hires New Executive Director
NORTH LITTLE ROCK, Ark. (May 7, 2018) — The METRO Board of Directors announced the hiring of Charles Frazier, current assistant director of Palm Tran in Palm Beach County, Florida, as the new Rock Region METRO executive director. Frazier has 22 years of experience as an administrator, serving in the Palm Beach County administration as division director of electronic services and security and manager of network services for the county, in addition to serving on the Palm Tran leadership team. He is among 25 public transportation officials selected for the year-long American Public Transportation Association leadership program, designed to help participants develop their skills and prepare them for senior and executive leadership roles. His first day at METRO will be Monday, June 25.
Topeka Metro Honors Public Employees with Free Ride Week
In conjunction with Public Service Recognition Week, Topeka Metro honors federal, state, and local public employees by offering free rides May 7 through May 12, 2018. Public employees with proper identification can receive unlimited free rides on the fixed routes.
VIA Debuts Connection to 'Confluence & Culture' on VIA Bus
VIA Metropolitan Transit, the City of San Antonio Tricentennial Commission, and the Witte Museum on Wednesday unveiled a mobile version of the premier Tricentennial exhibit, "Confluence and Culture: 300 Years of San Antonio History," now on display at the Witte. The history-on-wheels project sponsored by VIA is an extension of the current multi-faceted exhibition that portrays San Antonio as the hub of the frontier under many flags over three centuries.
APTA Provides Resources to Help you Understand the Decline in Ridership
Recent declines in public transportation ridership have prompted a discussion on the factors influencing and causing those declines, and the steps public transit agencies should take to change the ridership trend. Recent nationwide trends, like the emergence of new mobility companies and new technologies, have the potential to reform the current mobility landscape and reduce personal automobile trips. However, public transportation agencies must adapt in order to reinforce the position of public transit as an efficient mode of travel. The public transportation industry can potentially capitalize on external technological innovation and broad economic trends in the coming years. The industry should work to implement adaptations that will provide increased access and use for this efficient mode, while reinforcing the value public transportation still provides.
VIA Debuts Connection to 'Confluence & Culture' on VIA Bus
VIA MetropolitanTransit, the City of San Antonio Tricentennial Commission, and the Witte Museum unveiled a mobile version of the premier Tricentennial exhibit, "Confluence and Culture: 300 Years of San Antonio History," now on display at the Witte. The history-on-wheels project sponsored by VIA is an extension of the current multi-faceted exhibition that portrays San Antonio as the hub of the frontier under many flags over three centuries.
TIGER is Now BUILD, and the Application Window is Open
Per the Appropriations Bill from last month, $1.5B is available.
VIA's New CNG Fueling Station Largest in North America
VIA Metropolitan Transit officially dedicated its new Compressed Natural Gas (CNG) fueling station April 18, at the regional transit agency's San Antonio campus. Guests at the Wednesday morning Dedication Ceremony got a first look inside the 10,980 square foot compressor compound that stands as the largest in North America.
NAIPTA CEO & General Manager Wins Statewide Transit Award
FLAGSTAFF, AZ (April 18, 2018) –Northern Arizona Intergovernmental Public Transportation Authority (NAIPTA) CEO & General Manager Jeff Meilbeck was recognized as the "Transit Individual of the Year" at the 2018 Arizona Transit Association (AzTA) and Arizona Department of Transportation's (ADOT) Excellence Awards.
Rock Region METRO: Awarded Largest-Ever FTA Compensation Grant for Buses
Rock Region METRO was awarded $3,570,000 in Federal Transit Administration funds to purchase seven compressed natural gas buses slated to join the METRO fleet in 2020. This is the largest FTA competitive grant for bus and bus facilities METRO has received.
Congressman Marc Veasey Named South West Transit Association Legislator of the Year
WASHINGTON, D.C. — South West Transit Association (SWTA) honored Congressman Marc Veasey (D-TX) with the organization's 2018 Legislator of the Year Award. Even on a wet, dreary morning more than 75 transit leaders from across SWTA's eight-state region braved the cold to attend the ceremony and breakfast.
Do You Transport the Elderly During Flu Season?
When fall rolls around, the weather begins changes, you start to get in the holiday spirit, and… almost everyone gets sick? This isn't a coincidence. The colder weather coincides with the beginning of flu season—a time when people being diagnosed with the flu occurs more frequently than normal rates.
Tulsa Transit Kicks Off The Connecting Progress Plan.
TULSA, Ok— The Metropolitan Tulsa Transit Authority (Tulsa Transit) is excited to announce the start of the Connecting Progress Plan. Tulsa Transit will complete the Connecting Progress Plan which is an operations analysis to determine the best way to deploy, and possibly reorganize, routes to serve existing and future transit customers. Potential outcomes of the Connecting Progress Plan include improvements to route connections, frequency, service span, and trip speed.
City Hires New Wichita Transit Director
Michael Tann, the executive director for Erie Metropolitan Transit Authority in Erie, Pa., has been hired to lead Wichita Transit, City Manager Robert Layton announced on Tuesday.
SWTA Members to Vote on Revised Bylaws and Slate of Officers
Two important SWTA Member issues to consider: Bylaws Revision and 2018-19 Slate of Officers and Directors.
Proterra Named in "2018 Global Cleantech 100", And Winner "North American Company of the Year" Award
Proterra is Named in the 2018 Global Cleantech 100 and as Winner of the "North American Company of the Year" Award
Your Emotional Support Duck Is Not Welcome in Seat 15C
Delta casts a skeptical eye on snakes, turkeys, possums and ducks in the cabin.
FAQ's About the Government Shutdown and Transit - CTAA Analysis
Read about the government shutdown and the Community Transportation Association of America's analysis of how it affects you.
Mark C. Nestlen Named Executive Director of Oklahoma Transit Association (OTA)
After an extensive search, the OTA Board Members unanimously voted to appoint Mark Nestlen as the new Executive Director, effective February 1, 2018.
Former SWTA President and Transit Executive John Bartosiewicz Joins KL2 Connects, LLC
Transit industry executive search firm KL2 Connects LLC announces the addition of John Bartosiewicz as the firm's sixth principal.
The Most Popular Forms of Public Transportation
Politico Pro released this fantastic infographic identifying trends of public transit use across the nation. Details on how more than 7.5 million American workers utilize services in their communities are invaluable in the continuous process to best serve these patrons.
Topeka Metro: League of American Bicyclist Award, Bicycle Friendly Business
Today, the League of American Bicyclists recognized Topeka Metropolitan Transit Authority (Topeka Metro) with Silver designation as a Bicyle Friendly Business (BFB) award.
Kansas Public Transit Association Members to Get Sex Trafficking Training
Kansas Attorney General Derek Schmidt and the Kansas Public Transit Association have formed a new partnership to raise awareness and work to combat human trafficking in Kansas.
"We really appreciate the leadership at the Public Transit Association engaging us on this," said Schmidt. "We've partnered with a number of private sector groups to try to increase the number of eyes and ears that are trained around the state to spot kids and others who are trafficking victims and need assistance."
Transit at the Holidays: University of Oklahoma, Capital Metro, DART, Rio Metro, ABQ RIDE
See how Transit is celebrating the holidays!
University of Oklahoma Helps the Cleveland County Christmas Store Lift the Community
Capital Metro, Whole Foods, Central Texas Food Bank Team Up to "Stuff the Bus"
DART's Holiday Stuff a Bus Campaign
Rio Metro's 5th Annual Santa's Village
ABQ RIDE's Annual Luminaria Tour Sold Out
What is your agency doing to celebrate the holidays? Send stories to Elise Manion ([email protected]).
KCATA: Veterans Program Surpasses Half a Million Rides
Veteran Community Project, RideKC, reminds area veterans that free fare is available every day with the RideKC Veterans Pass. The Free Fare for Veterans program began in April of this year, and the program has provided more than 500,000 rides and distributed more than 3,500 passes. KCATA, in partnership with the Kansas City Veterans Administration and the (VCP), honors veterans through this program. The initiative is sponsored by the Greater Kansas City Labor Unions/AFL-CIO.
Nearly 90% of Public Transit Ballot Initiatives Pass in 2017
Nearly 90% of public transportation initiatives were approved by voters from coast to coast across the U.S. this year. In the November 7th election, seven of eight initiatives passed with one result still to be determined. Throughout the country this year, voters in 17 states and communities of all sizes voted for increased investment in public transportation, bringing the success rate to nearly 90% (87.5%), according to the American Public Transportation Association (APTA).
Revving Up Rural Public Transit
Most Americans may view public transportation as a mainstay of urban life, but rural communities like Plainview have embraced public transit. Most rural residents continue to rely on personal vehicles to get around, but some people can't afford a car or truck. Others are elderly or have illnesses that impede driving. Rural Americans skew older; have more health problems; and must travel greater distances for social visits, health care, and daily chores than city-dwellers. And rural residents-especially African Americans, Latinos, and Native Americans-are generally poorer than their urban counterparts.
Congress Selects Conferees for Tax Reform Conference Committee
House and Senate Republican and Democrat conferees have been appointed to the conference committee that will be responsible for reconciling differences between the House and Senate-passed tax reform bills.
Out of the 14 member of the House Conferees, three are from the SWTA Region: Chairman Brady (R-TX), Cong Lloyd Doggett (D-TX) and Cong Raul Guijalva (D-AZ)
Out of the 15 selected for the Senate Conferees, one is from the SWTA Region: Senator John Cornyn (R-TX)
APTA sent a letter to the conferees stating priorities on tax reform reinforcing the principles stated in previous letters to the tax-writing committees in both chambers. These include the solvency of the Highway Trust Fund, Private Activity Bonds (PABs), Advance Refundability of Municipal Bonds, the Commuter Tax Benefit, and Alternative Fuels Benefits.
SWTA Visits Delegation in Washington, DC
SWTA made its fourth visit to Washington, DC, to share good news stories with members of Congress about the excellent transit work being done in the SWTA Nation! I try to target different areas of the region, keeping a balance between Senate and House as well as sections of the region. The choice of who I visit is typically because there is targeted messaging or because a SWTA member has requested a visit or shared a story with us.
How the SWTA Nation celebrated Remember Rosa Parks Day
See how the SWTA Nation remembers Rosa Parks
Wichita Transit is #RecognizingRosaParks
Topeka Metro offered free ride day December 1st
Cimarron Transit/Free CityRides offered Friday in honor of Rosa Parks
Make December 1st Rosa Parks Free Ride Day
Make December 1st National Free Ride Day! Join Topeka Metro for their "We All Ride Together" campaign.
Topeka Metro Looking to "Electrify" Topeka
Proterra, electric bus manufacturer, brought the future of transportation to Topeka Metro, on Tuesday, October 24th. The bus ran on Route #21 at 6:45 a.m. & 7:45 a.m. Following this, the bus was staged at Quincy Street Station from 10 a.m. to 11 a.m.
Veterans' Ride Connect
BIG CABIN, Okla. , October 23, 2017 (Veterans' Ride Connect) — What began as a mission to provide safe and reliable transportation to enhance the quality of life of the more than 118,000 veterans living in northeast Oklahoma has now become a ground-breaking agency that is realizing that goal on a daily basis.
Capital Metro: Public Transit Agencies Take a Lesson From Uber
With on-demand transportation services growing, cities need to adapt. Some are doing just that.
Public Transportation Superheros
​Read stories from across the SWTA Nation detailing how transit agencies outside of the affected area are mobilizing to fill needs.
Denton County Transportation Authority to Launch New Transit Tracker System on Monday, September 18
Lewisville, TX (September 5, 2017) – On Monday, September 18, the Denton County Transportation Authority (DCTA) will launch Transit Tracker – its new vehicle tracking system that will provide passengers with access to real-time information for the DCTA A-train, fixed-route bus and shuttle services. Passengers will be able to track agency vehicles via phone, online, text and free mobile application. DCTA's Transit Tracker will replace the agency's current Where's My Ride tracking tool.
Capital Metro to Increase Service at Mega Shelter
Starting this weekend, Capital Metro will add increased service to and from the mega shelter for Hurricane Harvey evacuees. The agency installed a temporary bus stop at the MetCenter in Southeast Austin, and will increase frequency of Route 228 to serve the shelter location.
Jane Williams Appointed Deputy FTA Administrator
K. Jane Williams has been appointed Deputy Administrator of the Federal Transit Administration (FTA). Williams will help lead the agency within the U.S. Department of Transportation (DOT) that funds public transportation systems across the country and oversees their safety.
VIA Provides Free Service to Hurricane Evacuees
VIA Metropolitan Transit announced Tuesday it will continue to provide free public transportation to Hurricane Harvey evacuees who are in emergency shelters in San Antonio and Bexar County. Passengers are asked to show their shelter-issued wrist band in order to access the free service and may travel anywhere within VIA's service area.
VIA Jeff Arndt - Selected Top CEO
VIA President and CEO Jeffrey C. Arndt was recently named one of the best CEOs in the region by the San Antonio Business Journal.
NTSB Releases Full Report on Speeding-Related Crash Study
For the first time in its 50-year history, the National Transportation Safety Board (NTSB) has released a landmark study on speeding aimed at reducing speeding-related injuries and fatalities. The report acknowledges that speed is a deadly problem on our streets and roads, and that other federal agencies and states can do more to address it.
SWTA Spotlight Award Winners for Transit Marketing Excellence
​South West Transit Association Announces 30th Anniversary Spotlight Award Winners for Transit Marketing Excellence
New Regional Fixed Route Bus Service In The Works for North Central Kansas
Salina, Kansas – A new regional fixed route bus service will be in operation in early September 2017 for north central Kansas.
The Kansas Rides 81 Connection will serve Highway 81 locations from Belleville to Salina with a tentative start date of September 5, 2017.
Valley Metro Receives Recognition for GIS, Rail Northwest Extension and Commuter Campaign
PHOENIX, AZ — Valley Metro continues to receive recognition for its leadership in the transit industry as it grows to connect more communities and people to opportunities. Valley Metro received three prestigious awards over the summer.
EMBARK Selects Streetcar Operator
EMBARK's Board of Trustees awarded a contract Friday with Herzog Transit Services, Inc. for the start-up, operation and maintenance of the seven-vehicle Oklahoma City Streetcar system that's expected to begin passenger service in late 2018. The $131 million MAPS 3 project started construction in January.
Developing Adaptive Survival Skills for Life
Standing on the curb in Brooklyn, New York with 20 other Suits trying to get to LaGuardia airport, can be a lesson in adaptive survival.
LATS Celebrating 15 Years of Service
After 15 years of service in Lawton Area Transit System (LATS) is looking to give back to its employees and the community.
NMDOT Awards NCRTD With $1.02 Million Transportation Alternatives Program Grant
​The North Central Regional Transit District (NCRTD) has been awarded $1.02 million dollars from the New Mexico Department of Transportation (NMDOT) for its ADA Transition Plan under the Federal Highway Administration's Transportation Alternatives Program (TAP) to modify RTD bus stops and facilities to bring them into ADA compliance.
CARTS Free Rides Friday, April 21, 2017
The Capital Area Rural Transportation System will celebrate Earth Day 2017 by offering Free Rides on all CARTS services Friday, April 21st.
VIA Debuts New CNG Fleet that's Red on the Outside, 'Green' on the Inside
VIA's new buses are red on the outside and 'green' on the inside
EMBARK Offers Free Bus & Spokies Rides for Earth Day
EMBARK is making SmartMoves by adding compressed natural gas buses to the fleet and encouraging the public to take steps to reduce emissions.
CATS Board of Commissioners Approves Purchase of Land for North Baton Rouge Hub from LSU
Hub location could reduce travel time, increase access to health care
It's almost goTime! VIA's goMobile app launches summer 2017
VIA Metropolitan Transit's new mobile app will change the game for riders by putting convenient planning and purchasing power in the palm of their hand.
Gary Thomas, DART/SWTA Board President, Testifies Before Subcommittee on Federal Funding Needs
DART is one of many public transit agencies that has projects in the federal funding pipeline. Members of the U.S. House of Representatives wanted to know how Capital Investment Grants (CIG) will advance these transit projects.
Congressman Ed Perlmutter Named South West Transit Association Legislator of the Year
South West Transit Association (SWTA) honored U.S. Congressman Ed Perlmutter (D-CO) with the organization's 2017 Legislator of the Year Award. Even on a cold snowy morning more than 50 transit leaders from across SWTA's eight-state region braved winter storm Stella to attended the ceremony and breakfast.
RTD 'Blue Buses' Designated as 'Safe Places' to Help Victimized Youth
Launch Coincides with National Safe Place Week: Starting today, the North Central Regional Transit District (NCRTD), RTD "Blue Buses," will provide northern New Mexico victimized youth with a fleet of safe places to help connect them to life-changing resources through its participation in the national "Safe Place" program and in partnership with Taos-based DreamTree Project.
COMTO Honors Women Leaders in Transportation at Annual Awards
West dating temecula california. Congratulation! Terry Solis, former SWTA Board member, earns the prestigious COMTO Women Leaders in Public Transportation Award for Advocacy. Terry has been a wonderful advocate for public transportation and an enthusiastic partner/promoter of SWTA. We are thrilled that others have honored her efforts!
VIA Fleet Transformation on Route to a Clearer Future
All buses in the region will run on CNG within 5 years
Hook Up Site Rowlett Tx Isd
Valley Metro: In the Driver's Seat
In honor of the National Transit Driver Appreciation Day on March 18, Valley Metro has produced the following feature to spotlight their hard-working operators and maintainers. They will be featuring them with posts on Facebook, Twitter and Instagram March 12-18.
DCTA: Inks Deal for New North Texas Xpress Park and Ride Location
The Denton County Transportation Authority (DCTA) has finalized an agreement with Texas Health Presbyterian Hospital Denton to open a new park and ride location at the hospital for the North Texas Xpress service. The new Denton Park and Ride location will open to the general public Monday, March 6.
Capital Metro Documents its Riders
Hook Up Site Rowlett Tx Phone Number
One common barrier to taking transit in Central Texas is the misconception that "people like me don't ride." To counteract this perception, Capital Metro, the Austin area's transit agency, recently teamed up with some of the city's most talented photographers and filmmakers to bring the stories and transit experiences of some of its riders to life. Over the past year, the 15 artists interviewed and captured on film riders on board buses and trains, and at stops and stations. Some of the artists were driven by the distinctive characters they encountered, others by conversations that led to compelling stories.
Sad news for all Jesse Broussard passed away this week
We informed the SWTA Nation two weeks ago that Jess Broussard, USSC and friend of the SWTA Nation, suffered critical injuries in a car accident in Houston. On Wedesday afternoon, January 25, Jesse's family informed us that he passed away peacefully. The family has released the following information so that all can help honor Jesse's life.
New USDOT Report on Highway, Transit Conditions Reveals America's $926B Infrastructure Need
U.S. Transportation Secretary Anthony Foxx today announced that a new report on the state of America's transportation infrastructure, "2015 Status of the Nation's Highways, Bridges and Transit: Conditions and Performance," confirms that more investment is needed not only to maintain the nation's highway and transit systems but to overcome a nearly trillion-dollar investment backlog.
Ozark Regional Transit: Fire Destroys 20+ Buesses
Crews were on scene of a bus fire and explosion at Ozark Regional Transit in Springdale, AR.
VIA Expands Access to Trade Schools as Part of Agency's Semester Pass Program
Every semester, area students can save money, study for class, and surf the web with a $38 VIA Semester Pass. The convenience and savings are now available to students enrolled in area trade schools.
SWTA Webinars: A FREE Membership Benefit
Hook Up Site Rowlett Tx Weather
Sign-up for future webinars.
Access to past webinars.
EMBARK: New Natural Gas Fueling Station Underway
​Oklahoma City's progress with public transit has attracted new investment in compressed natural gas (CNG). The Federal Transportation Administration (FTA) announced that EMBARK will receive nearly $2 million to purchase new CNG buses.
See all »
Upcoming Events
SWTA's 2021 Freedom Through Transit Virtual Annual Conference
More info »
AzTA Annual Conference 2021
Phoenix, Arizona
More info »
CTAA EXPO 2021
Hook Up Site Rowlett Tx Zip
Richmond, VA
More info »See all »